The map below courtesy of Google maps shows the the Maui Eldorado, the Sheraton Maui and Black Rock. Kaanapali Beach extends both north and south of Black Rock. Use the interactive feature of map to move up and down the beach. The blue markers identify some of the locations of interest on the map including the location of the suites, the beach cabana, Whaler's Village shops and nearby hotels.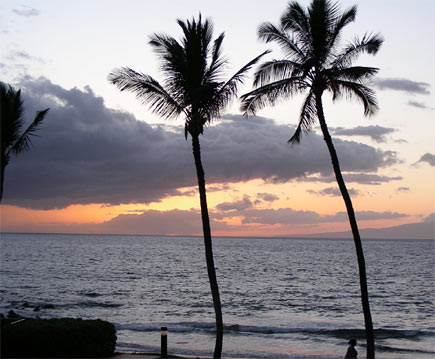 Evening view from the boardwalk, which extends all along
Kaanapali beach south of Black Rock.